YUVA BOOT CAMP 
ABOUT YUVA
YUVA is a programme launched to encourage college students and the youth to get into entrepreneurship. The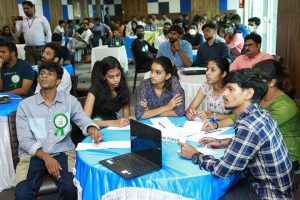 students who are part of Entrepreneurship Development Clubs (ED Clubs) of Department of Industries and Commerce, Government  of Kerala  or actively involved in campus based entrepreneurship was given exposure to business modelling through Bootcamps conducted at the district level. Further, they presented their business models before a panel. Teams selected at the district level were given business mentorship by leading entrepreneurs / experts from across India. Subsequently, they were trained on developing investor pitches. This was followed by a physical mock pitch session and mentoring at Kochi.
STATE LEVEL FINAL EVENT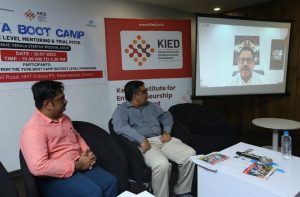 The winning teams of YUVA district Bootcamps along with selected teams from the State Students Product Expo will pitch for  a Rs.10,000/- cash prize  per team for 10 teams in the finals. They will also get an opportunity to pitch before investors/ founders for funding support / mentoring. The event includes a conference with a fine lineup of speakers in the theme of 'Students &  Youth Entrepreneurship as a Driver of Economic Growth'.
Venue: Mascot Hotel, Trivandrum
Date : September 14 & 15, 2022
Panel Discussion
A two-day conference in the theme "Student & Youth Entrepreneurship – The Driver of Economic growth"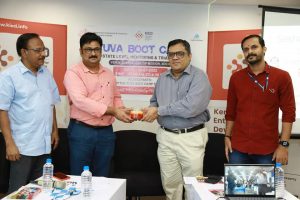 is being organized as part of this event. The conference aims to learn from the deliberations of this Conference in terms of the policy, social & practical aspects of developing a vibrant entrepreneurship culture among youth. The speakers include founders, policy makers, industry experts, student entrepreneurs etc. The sessions will be followed by an interactive session of Q & A.
The four panel discussions are on the following topics;
Industry Academy Collaboration as a powerhouse of innovation
Embracing an entrepreneurship mindset among students and youth
MSME Entrepreneurship in the era of gig economy and industry 4.0
Media and Entrepreneurship
Experience sharing of young Founders
Product Expo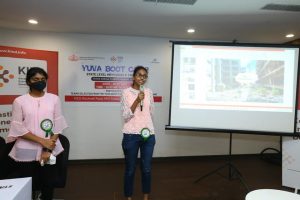 As part of the Yuva bootcamp product/service expo is also conducting on the same day.
Benefits
School/College students with innovative prototype models, products/service can showcase it in this event.
The selected teams will get the wild card entry to the final pitching of Yuva and can win a cash prize of 10,000 each per team.
Selected teams will get free workshop at Fab lab Kerala and direct entry to the final round of Idea Fest conducting by KSUM.
Participation Certificate
Brochure:Download
PRODUCT/SERVICE EXHIBITION – REGISTRATION FORM-
YUVA BOOT CAMP – STATE CONCLAVE